Preparations of the new VEBE production facility has started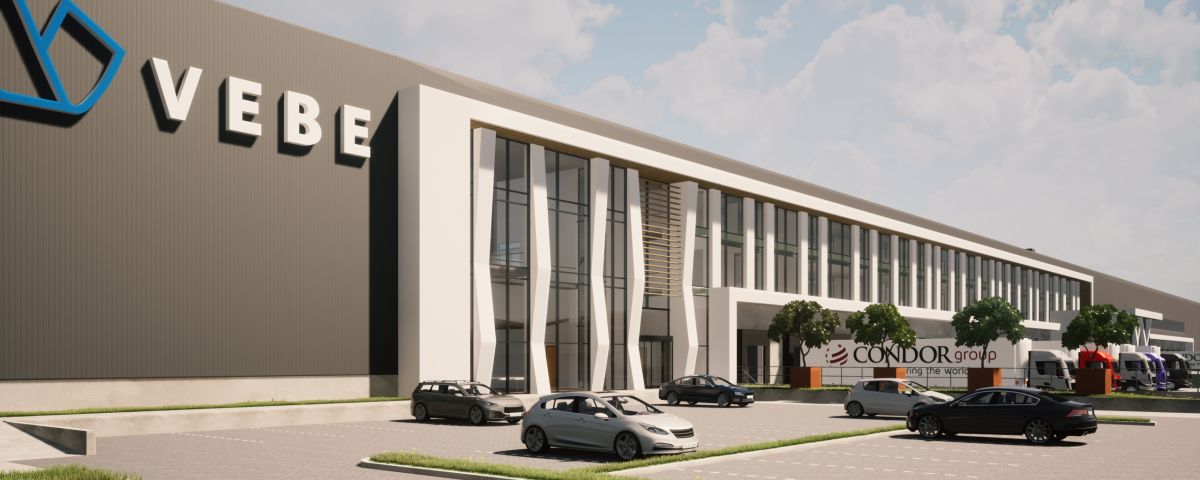 The Condor Group is taking a step further to achieve its ambitious sustainability goals. At the Zevenhond Zuid industrial estate in Genemuiden, a start is being made on the construction of a new production location including office spaces for VEBE, a member of the Condor Group. The aim is an ultramodern facility that is built according to the 'BREEAM Outstanding' sustainability standard. The textile manufacturer aims to not only excel in terms of product and price but also to lead in the field of sustainability.
VEBE's new accommodation will be a real eye-catcher. With over 56,400 m2 for production areas and 2,800 m2 of office space, it offers plenty of space for the production of carpet. In the new building, a space is created for a showroom where visitors will catch a glimpse of the 75 years of history and craft that belongs to VEBE while being introduced to the current collections and new product innovations.
On a roll to zero emission
With the new building, the Condor Group is fully committed to rapid sustainability improvement. Based on the 17 SDG's (Sustainable Development Goals) of the United Nations, the Condor Group is committed to making the world a better place. As a textile manufacturer, the Condor Group takes responsibility and is determined to become completely energy neutral for its electrical consumption before 2026. The new VEBE building plays an important role in the Condor Group's 'On a roll to zero emission' sustainability mission.
A showpiece for Genemuiden
As a proud company from Genemuiden, VEBE expressed the wish to its architects that the new accommodation should become a true showpiece. This resulted in a powerful design that is much more than a regular industrial hall. The appearance of the office space, in particular, is of an architectural level with a clear nod to VEBE's business operations. For example, the dynamic facade is reminiscent of the structure of rush mats due to the different white panels; the historical forerunner of today's carpet production.
Completion mid-2023
Preparations for the new building are currently starting at the newly developed Zevenhond Zuid industrial estate. The actual construction is expected to start in the third quarter of 2022. Completion of the new VEBE production facility is planned for mid-2023.

Relevant items