VEBE launches a new logo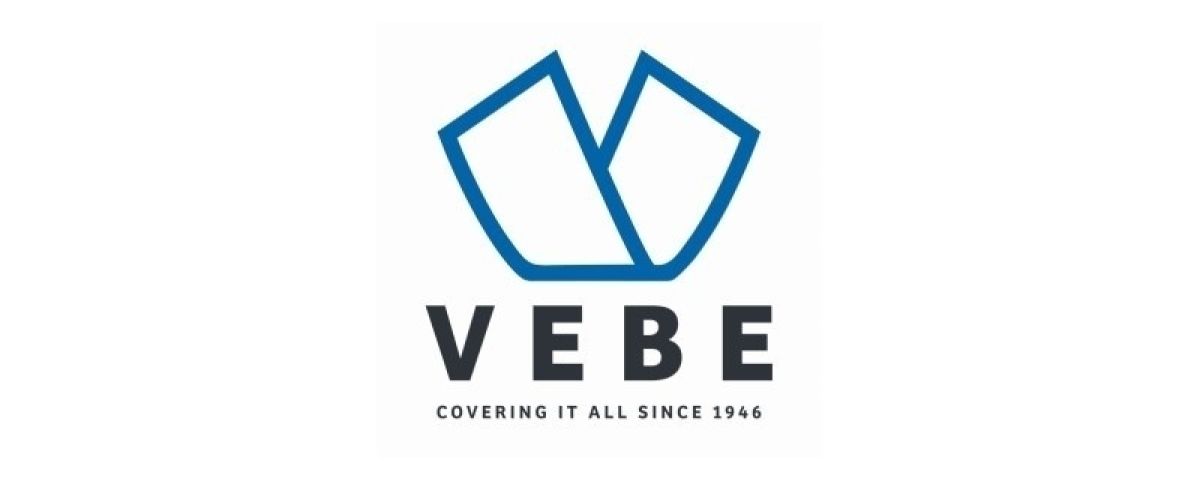 VEBE presents a new logo and corporate identity. This year VEBE is celebrating its 75 years anniversary. We honor this milestone appropriately by launching our brand new logo! ​The new logo also comes with a new corporate identity.
The old VEBE logo has been the face of the company for over 30 years. Times are changing and so are we. The new logo is in a new tone blue and adapted a more modern font. The logo has a creative use of a V-shape, that at the same time represents the textile products VEBE produces. In addition, the new logo emphasizes two of the core values of VEBE; reliability and partnerships.

VEBE also added the slogan "covering it all since 1946" to highlight its 75 years of experience in the industry.
Relevant items