Products Lawns and landscapes
Condor Grass landscape products are produced in a state-of-the-art factory. By combining yarns of different colours and shapes in one carpet, we manage to give our landscape products the look and feel of natural grass. Our products beautify private gardens and balconies and improve the safety of roundabouts, central reservations and verges along busy roads.
Development
Always on the road to improvement
As one of the leading manufacturers of artificial grass Condor Grass listen carefully to both end users and customers and uses their feedback in the development programme. Condor Grass can offer an innovative, creative and competitive range of landscaping products that will fulfill all demands. And if you do not find your ideal landscaping grass in the standard collection, Condor Grass can create it!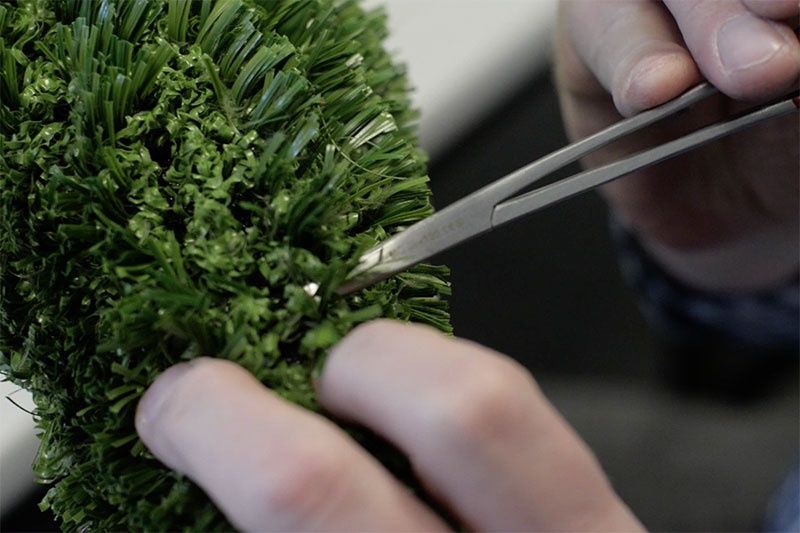 Drainage
60 liters per minute per m2
Artificial grass is produced in such a way that water runs through it. Our artificial grass systems all have a water permeability of 60 liters per minute and per square meters. It is therefore perfectly suitable for your balcony or roofs as well.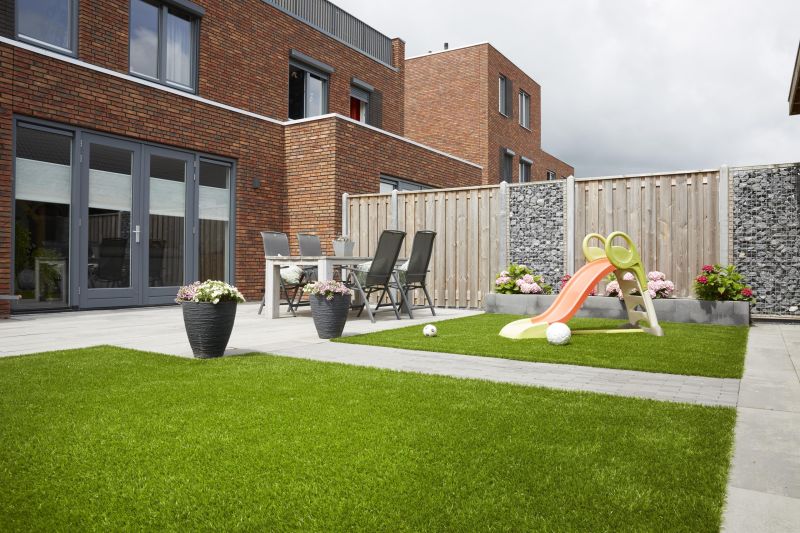 UV stability
Meets 6.000 hours
The UV stability of our artificial grass all meet the DIN 53387 standard, which is equal to 6.000 hours. This means that our products are ageing and weather resistant.
Child & Pet friendly
No harmful chemicals
Artificial grass is completely child and pet-friendly due to its softness! It doesn't contain any harmful chemicals and it is water permeable. Therefore, you won't smell any bad scents and mud is quickly absorbed.
Sustainability
Alloa Pura
We have launched the greenest artificial grass on the planet: Alloa Pura (which stands for ALL OVER AGAIN). Alloa Pura is a 100% circular artificial grass for gardens, terraces and balconies of a standard never seen before. Practical and comfortable, but also unbeatably sustainable. A ground-breaking global innovation from the Netherlands. This type of artificial grass consists of only mono-material, namely polypropylene. Its unique DNA allows the product to be recycled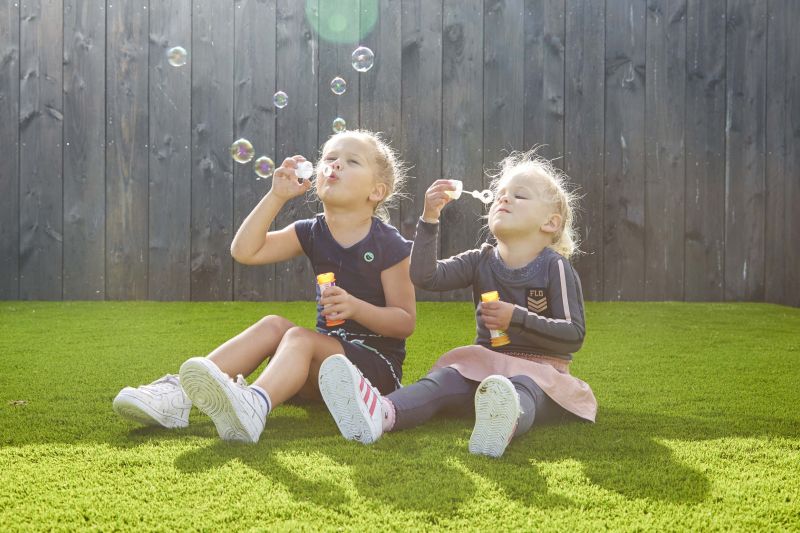 Innovation
Artificial grass with Colorshift technology
Years of research and extensive testing have led to a revolutionary type of artificial grass that reacts to outdoor temperatures and changes colors with the seasons. In doing so, the Hasselt-based company adds additional natural properties to artificial grass.