Sustainability On a Roll to Zero Emission
As Condor Grass, we have built a worthy position in the artificial turf world. Through our various products within the landscape and sports sector, we have built up a wide range of national and international stakeholders. Together with our customers, governments and municipalities, we offer our products in a sustainable way and continuously work on optimising our production processes. With our members, we aim to produce fully energy-neutral circular products in the foreseeable future. And we are already well on our way, with among others our greenest artificial turf ALLOA Pura and the natural infill material BrockFill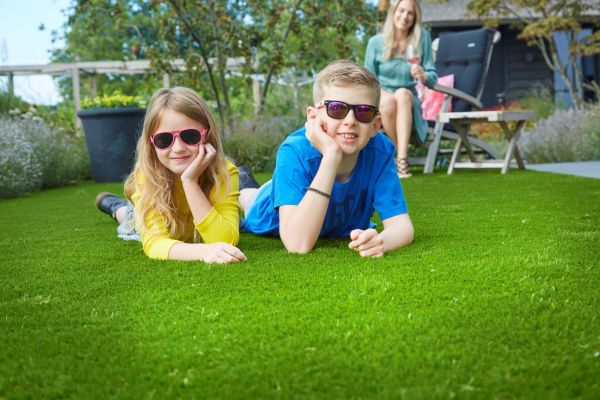 Alloa Pura The circular artificial grass
We have launched the greenest artificial turf on the market with the sustainability name ALLOA Pura: ALL Over Again. This type of artificial grass consists of only mono-material, namely polypropylene. Its unique DNA allows the product to be recycled.
BrockFill The natural infill
In the sports artificial turf world, we have already taken significant steps in the realisation of sports pitches with a natural infill, namely wood: BrockFill. This natural wood infill is an important step in the solution towards a fully circular construction. This 100% natural infill brings us much closer to the ultimate goal: a 100% clean, people- and nature-friendly artificial turf system. The infill consists of 100% wood with a specific grain size. It contains no chemicals, is harmless to the environment and can be returned to nature without any problems after a lifespan of about 10 years.
The first two football pitches all have already been installed in the Netherlands. They are also certified with the international FIFA approval mark. In other words, the pitches are perfect for showing off your best performance!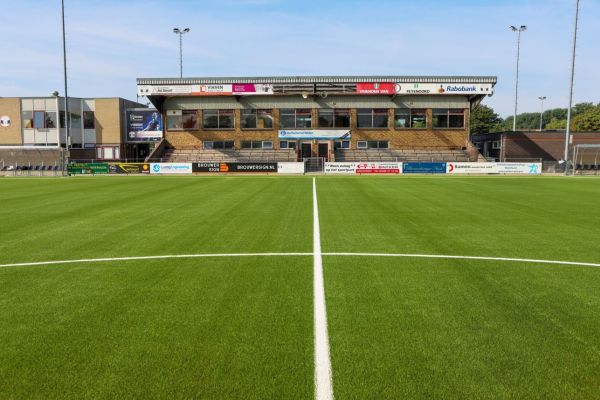 Automatisation Our robots
Sustainable and circular products naturally require efficient production. As Condor Grass, we have two state-of-the-art robots in our new building that can put on bobbins at the press of a few buttons. These artificial grass yarns on the bobbins are often heavier than bobbins with carpet yarns. These robots will put on the bobbins at a fixed speed.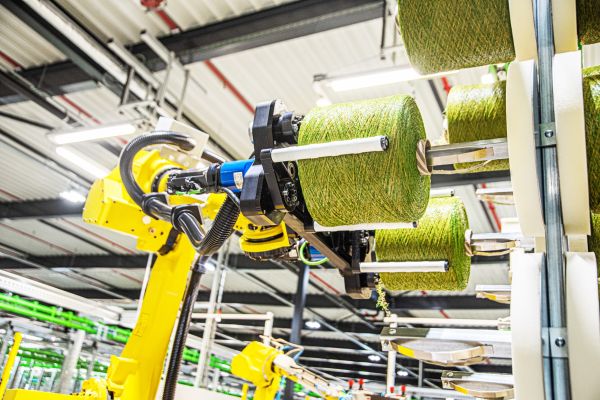 Sustainable goals Our implementation of the SDG
As one of Europe's largest carpet producers, we are aware that our ecological footprint on the world is large. Therefore, we map our own impact as much as possible, set sustainable targets and take strong action. To achieve this, we conform to the UN's 17 SDGs. These sustainable development goals relate to key societal issues, including climate change. They are a call to all countries and companies to join forces and tackle some of the world's most pressing social and environmental issues.
Sustainable buildings BREEAM Outstanding
Our members Condor Carpets and Condor Grass have received the highest attainable sustainability label for their production sites; BREEAM Outstanding. This sustainability label shows that these sites have been built in a sustainable and responsible manner. In addition, these premises continue to promote biodiversity as various types of herbs were sprinkled around them, space for birds in the birdhouses was created and swallows can nest in the swallow wall next to the Condor Grass premises.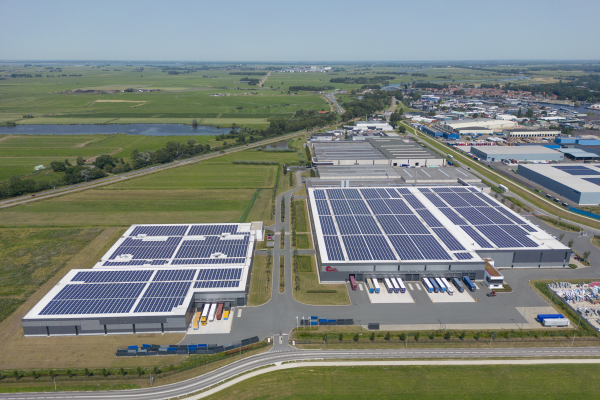 Discover more? View our Condor Group sustainability page!