Golf Artificial grass solutions
for golf
Condor Grass artificial grass solutions for golf can be used for places that experience a high usage and, places that are high maintenance, as well as green spaces that otherwise require a significant budget to maintain their look. They are perfectly suited for the driving range, tee, green or fringes.
Using Condor Grass artificial grass solutions for golf does away with the reliance on fertilisers or pesticides or a highly skilled grounds maintenance professional. A golf course will always look lush and green, while the ball will behave differently on the various different artificial grass surfaces.
Each of the various solutions uses a differently shaped fibre and is made of a different raw material that fits its purpose. They all benefit from our experience as the world's largest producer of artificial grass products for landscaping purposes.
Our state-of-the-art Condor Grass production facility uses robot technology to guarantee the quality of the carpets and diversity of the portfolio. Recently installed state-of-the-art tufting machines can combine different yarns and adjust the pile length and density to produce unique products. Our quality control system makes certain that the product is made as intended.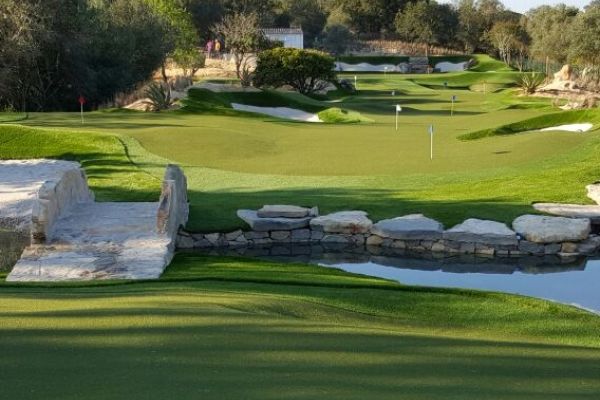 Condor Grass See our other products