Rugby Artificial grass fields for rugby
Condor Grass artificial grass rugby fields use a long-pile artificial grass surface on top of a 20mm shock pad. The pile height starts at 60mm and can be adjusted to 62 or even 65mm. A 50mm pile height system is currently being tested. For infill, customers can chose from wood chips and cork, to TPO, EPDM or SBR infill.
By carefully balancing the yarn density and pile height, infill splash is reduced naturally. No matter what infill is chosen, all Condor Grass artificial grass rugby fields hardly experience any infill migration.
Our artificial grass rugby fields have been designed with the players in mind. They are produced in a state-of-the-art automated production facility. The use of robot technology guarantees the quality of the carpets and the diversity of the portfolio. Recently installed state-of-the-art tufting machines can combine different yarns and adjust the pile length and density to produce unique products. Our quality control system makes certain that the product is made as intended.
Condor Grass artificial grass rugby fields meet all the requirements that sports governing bodies like World Rugby, the Gaelic Athletic Association, the Rugby Football League and FIFA stipulate.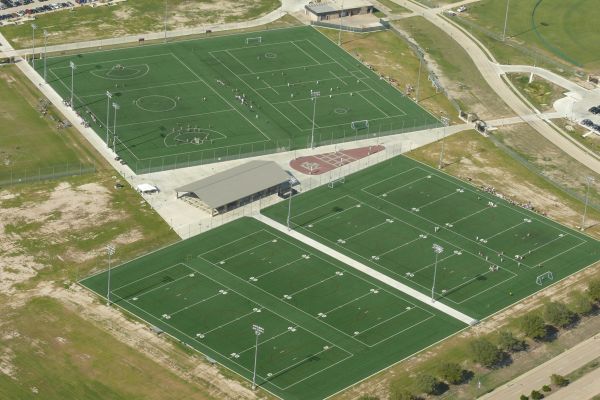 Condor Grass See our other products