We are Condor Grass Sport
CUSTOMER AND USER FOCUSED
All our products are made according to customer specifications and with the player in mind. Condor Grass Sport works together with (former) players when developing new artificial grass systems. By closely working with our customers, we ensure that an artificial grass field is installed that meets their sports requirements as well as the projected usage.

APPROVED BY ALL MAIN GOVERNING BODIES
Our drive for research and improvement and our close cooperation with partners like Saltex Oy, Mattex, Ten Cate and Brock are the reason why our products are approved by all major sports governing bodies. Our football surfaces are FIFA certified while our artificial grass surfaces for rugby have been approved by World Rugby. Condor Grass Sports surfaces for hockey have been approved by the FIH, while the ITF has approved our artificial grass surfaces for tennis.
THE ENVIRONMENT AT HEART
All companies in Condor Group have the environment at heart. We use solar panels to generate energy for our head offices in Hasselt Genemuiden, the Netherlands. Partnerships with industry leaders and well-defined production protocols see to it that any waste we produce is kept to an absolute minimum.
STATE-OF-THE-ART PRODUCTION
An automated production facility using robot technology guarantees the quality of the artificial grass and diversity of the portfolio. Recently installed state-of-the-art tufting machines can combine different yarns and adjust the pile length and density to produce unique products. Our quality control system makes certain that the product is made as intended.
Saltex - Condor Grass Our partnership with Saltex
Condor Grass Sport has a strategic partnership with Saltex Oy. The participation by this Scandinavian artificial grass company in an UEFA artificial grass research project was instrumental in the acceptance of artificial grass for football.
The partnership defines the production, distribution and certification of artificial grass products and bolsters the product portfolio and infrastructure of both companies. Thanks to the partnership, Saltex Oy and Condor Grass Sport can offer a wider range of artificial grass Football systems.
PRODUCTS AND SYSTEMS
Condor Grass Sport and Saltex Oy work closely together when developing new Football systems. The fibres, backing and coating as well as the production method are thoroughly discussed before a joint decision is made regarding the final product. Components like the shock pad and base layer, and additionals like horizontal drainage, water storage or under-pitch heating are also carefully considered before the artificial grass system is submitted for approval by the sports governing bodies.
FIFA AND WORLD RUGBY
Thanks to our strategic partnership, our long-pile artificial grass systems for football and rugby carry FIFA, World Rugby, Rugby Football League and Gaelic Athletic Association approval.
The Saltex Polar fibres as well as the Saltex Wave and Wave XL fibres, balance filament thickness and shape to deliver an optimal performance. The Saltex Polar fibre is renowned for its natural look, while the Wave and Wave XL fibres are known to be resilient. The diamond-shaped cross-section fibres deliver a good coverage of the playing field and guarantees the fibres will always stand upright.
XL Turf - Condor Grass Our partnership with XL Turf
XL Turf from Switzerland is a strategic partner for Condor Grass Sport when it comes to non-filled artificial grass surfaces for football and rugby. The XL Turf non-filled artificial grass concept has been tested and proven since 2003.
FIRST TO IDENTIFY SHORTCOMINGS
XL Turf developed the concept once they had witnessed how melting snow helped polymeric infill migrate out of the artificial grass surface. The company immediately recognised that this would cause harm to the Swiss environment. In 2022, microplastic pollution from third-generation artificial grass has been identified as being the biggest contributor to environmental problems.
NEARLY 200 FIELDS SOLD
The close partnership between Condor Grass Sport and XL Turf has already witnessed around 200 non-filled artificial grass systems for football being sold. Condor Grass Sport has installed this type of system in countries throughout Europe as well as elsewhere around the world.
BETTER ARTIFICIAL GRASS CARPET
Our non-filled artificial grass systems have a carpet that is tufted more densely and which has a combination of straight and curly yarns. The quality, shape and variety of the yarns ensure that the fibres always remain upright to guarantee the ball roll and sliding performance FIFA and players are looking for. A shock pad delivers the required comfort and impact attenuation. While quality criteria for non-filled football turf surfaces are currently being developed, our long-standing experience with this type of system guarantees satisfying results for both the field owner and users.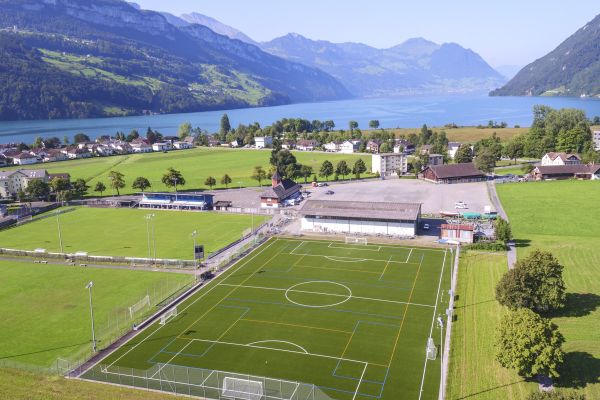 FIH - Condor Grass Our close relationship with the FIH
Condor Grass Sport has a long history with artificial grass for hockey in particular, artificial grass systems used for the highest level of the game. For many years, Condor Grass Sport was the contracted producer for some of the biggest brands for artificial grass in hockey.
From nylon to polypropylene and, most recently, artificial grass for hockey made of polyethylene, the production team of Condor Grass Sport has produced it. This vast knowledge and experience were very important the moment Condor Grass Sport decided to produce its own range of hockey products.
Designed by and for the players
Our hockey products have been designed with the help of (former) players. Thomas Briels, captain of the Belgian men's team who won silver at the 2016 Rio Olympics and gold in 2020 Tokio.
"This kind of field brings out the very best in any player,"Briels says. "For all players, particularly those playing at lower levels where clubs often lack adequate budget, I would like to see the opportunity for them to play on a surface that enables them to fully promote their talent."
TRIED AND TESTED
Condor Grass Sport has a range of hockey products that have been approved by the International Hockey Federation (FIH). Together with the FIH facilities department, we have developed an artificial grass solution for every level of the game.
Our Ultra series water-based systems have been approved for FIH Global and FIH Global Elite games.
Our systems are designed to perform with less water. Our systems are tested with an irrigation rate of 1 l/m2 and easily satisfy the Global performance level with this amount of water.
(this is also mentioned earlier in the document)
Our semi-water systems carry the FIH Nation quality mark, while our sand-dressed system have been approved by FIH for national and multi-sport use.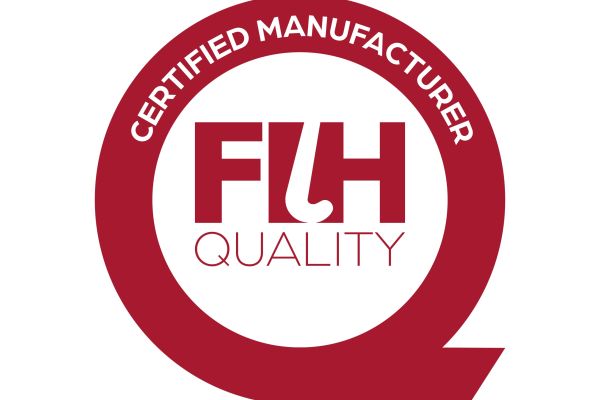 ITF - Condor Grass Our close relationship with the ITF
A close relationship with the International Tennis Federation (ITF) has helped Condor Grass Sport to develop artificial grass tennis surfaces for the highest level of the game and also for community grounds or schools.
Our artificial grass tennis surfaces meet all ITF quality criteria, are safe, and deliver a long-lasting tennis experience. They can be played on while still wet without becoming slippery. Artificial grass tennis surfaces are also less-demanding on the joints.
FOR EVERY LEVEL
Condor Grass Sport offers artificial grass tennis products ranging from medium-slow (CPR 2) to fast (CPR 5) on the ITF scale for tennis surfaces. The medium and short-pile systems are installed by a network of trusted partners and require little maintenance. Condor Grass Sport can supply artificial tennis or padel courts in any colour combination of your preference.

MULTI-SPORT USE
Our short-pile artificial grass surfaces, such as the Condor Grass Sport Game, are very durable and can cater for a variety of other sports. Markings for additional sports like hockey, korfball and basketball can be added to the surface, thereby turning your short-pile artificial grass tennis court into a multi-sport surface.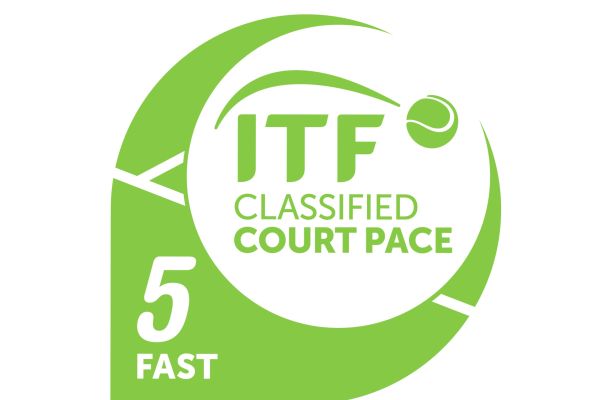 Sports Find out more about our
artificial grass fields