Football Artificial grass pitches without infill and shockpad
Condor Grass has been offering the first ever approved non-infill football system since 2007. The concept was developed by the Swiss company XL Turf and is produced in the state-of-the-art Condor Grass production facility in Hasselt, the Netherlands, the centre of the Dutch carpet and artificial grass industry.
Non-infill fields have the advantage that there is no infill that can pollute the environment with microplastics and, as such, don't require additional investment in keeping the infill within the field perimeter. Non-infill fields also require much less maintenance than conventional artificial grass fields.
Condor Grass non-infill artificial grass fields deliver a natural ball behaviour and comfort to players. Millions of different filaments per square metre, including a curled knit-de-knit fibre at the bottom of the carpet, deliver the stability, support and comfort usually offered by the infill. Condor Grass non-infill artificial grass fields have three times as many fibres per square metre as fields that use infill. The carpet is installed on an EPP under-layer which delivers the shock absorption. A glass fibre support yarn in the backing ensures that the carpet can handle the dimensional tension.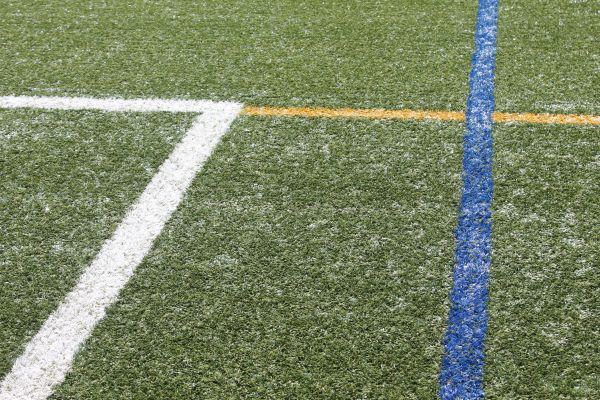 Condor Grass Also see our other artificial football pitch