Football Artificial grass pitch with infill and a shockpad
Condor Grass artificial grass football training fields have been designed to endure the intense use artificial grass football trainings fields experience. Compared to our fields that are certified in accordance to the FIFA Quality Turf System, our training fields use a higher amount of fibres and sometimes different yarn is used, yarn specially developed to experience more intense usage.
Example given: For our artificial grass training fields, we use besides the Polar and Wave yarns also the M-pro or M-pro light yarns. These polyethylene (PE) yarns are very strong and are tufted into the carpet in bundles of six tapes. This delivers a natural ball behaviour to the field, while the combination of tapes allows the carpet to experience an over-average usage.
Carpets with a 40mm pile height are always installed on a shock pad or e-layer. This is to meet the sport technical properties. The system with shock pad is also available with pile heights of 50mm and 60mm. Rugby systems need a 60 mm pile height in combination with a shock pad to meet the HIC requirements.
With the projected intensity of usage determining what carpet best used, Condor Grass consultants work closely together with the architect or client to ensure the best possible carpet-system is chosen. All Condor Grass artificial grass football training fields have a proven track record in the field.
We can provide carpets with lines for multiple game variants, like five-a-side or seven vs seven, tufted in the carpet and in different colours.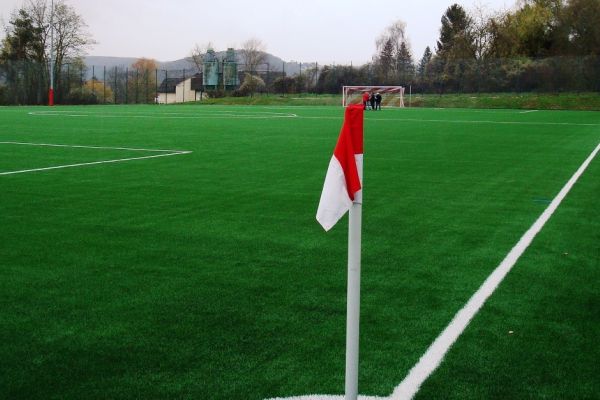 Condor Grass Also see our other artificial football pitches