The future is now
Condor Group and Tide Ocean join hands to collect and recycle ocean-bound plastic waste
Condor Group and #tide® team up to transform more ocean-bound plastic waste into quality floorcoverings;
Ocean-bound plastic waste collected by fishermen and local communities will be reused in innovative textile products containing #tide ocean material®;
Products featuring #tide will be launched in various industries before the end of this year; from broadloom carpet to the automotive industry.
HASSELT, 12 APRIL 2023 - Condor Group is launching a partnership with Swiss-based company Tide Ocean SA to support solutions against plastic pollution and poverty. Products labelled #tide ocean material are made with ocean-bound plastic waste collected by fishermen in Southeast Asia and Mexico. The project contributes to fair wages for fishermen, clean coastlines and reduced CO2.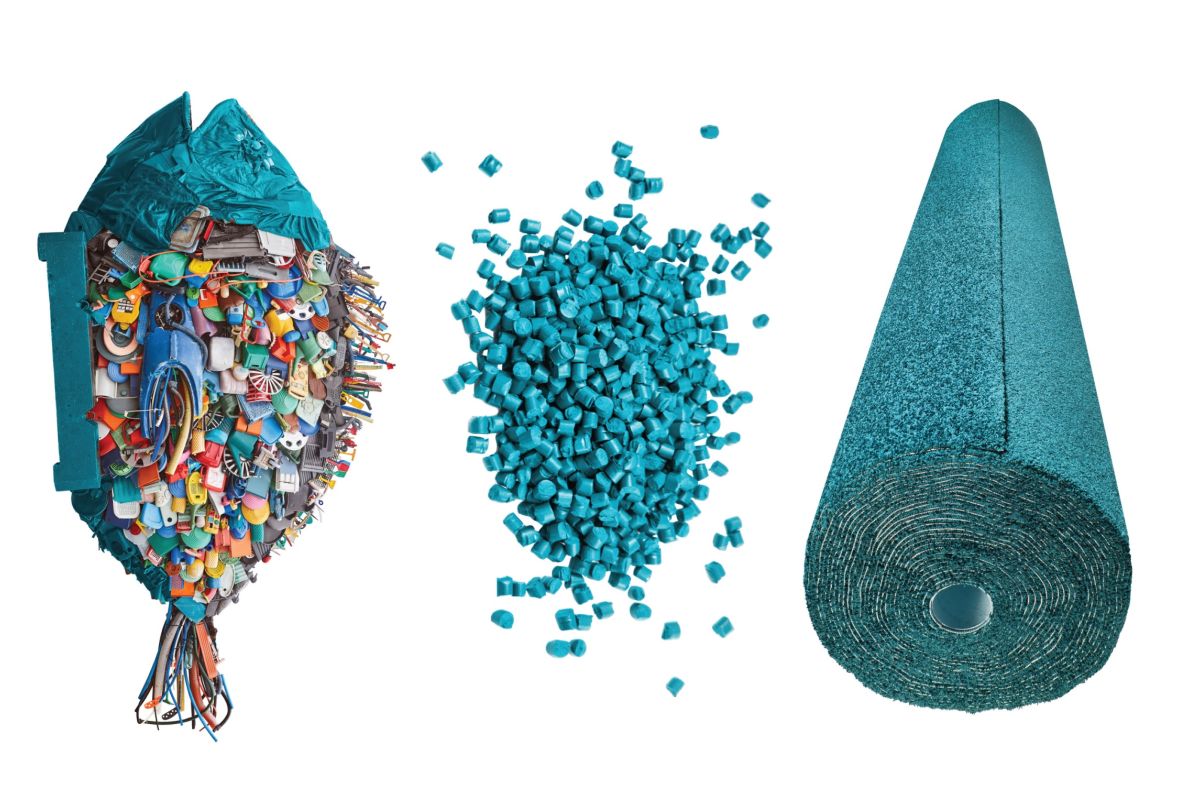 Every year, Condor Group provides millions of square meters floorcoverings to live comfortably, work safely or exercise healthily. Many of these products are still made in a conventional way, but in recent years, more and more recycled materials have made their appearance. The newest collaboration is with #tide ocean material® which is not just a recycled material, but ocean-bound plastic waste. Every year the plastic soup - the biggest environmental problem of our time - grows with 10 million tons of plastic dumped in our oceans. Representing the equivalent of more than one truckload every minute. If no action is taken to slow down the current rate of plastic pollution in the ocean, it is to be expected that the oceans will contain more plastic than fish by weight by 2050 according to the Ellen MacArthur Foundation's 2016 report.
Give nature a second chance
Condor Group has years of experience producing products with recycled content, but the collaboration with Swiss Ethics Award-winning #tide ocean material® is next level. Thomas Schori, founder of #tide: "Our solution does not only contribute to reduce CO2 and cleaner oceans, but we also work closely with NGO's and local communities to close the circle of plastic waste pollution. We organize beach clean-ups and pay fair wages to wastepickers and fishermen collecting plastics. And we don't stop there, because prevention beats collection. To solve the problem of plastic pollution once and for all, it is more important and impactful to prevent new plastic waste from ending up in the environment to begin with."
Exactly this thinking fits perfectly with the Condor Group family business. Jan Hoekman Jr, one of the family members of Condor Group: "The important CO2 reduction is not the only benefit of using #tide ocean material®, the ecological and social impact is also a very important part of this cooperation. Giving local communities new opportunities and empowering them into restoring nature."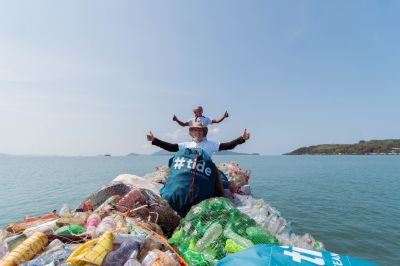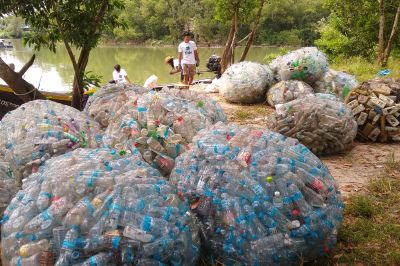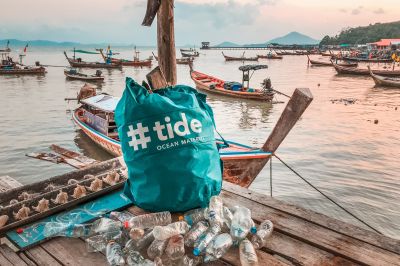 Next step of textile innovation
After the ocean-bound plastic waste is collected and granulated locally into new building blocks it is shipped to the Netherlands. The final step is the inhouse extrusion of yarns and the production of floorcovering at the Condor Group production site in Hasselt and Genemuiden, the Netherlands. Resulting in a bright collection of modern designed carpets, automotive textiles or artificial grass that are the next step of textile innovation.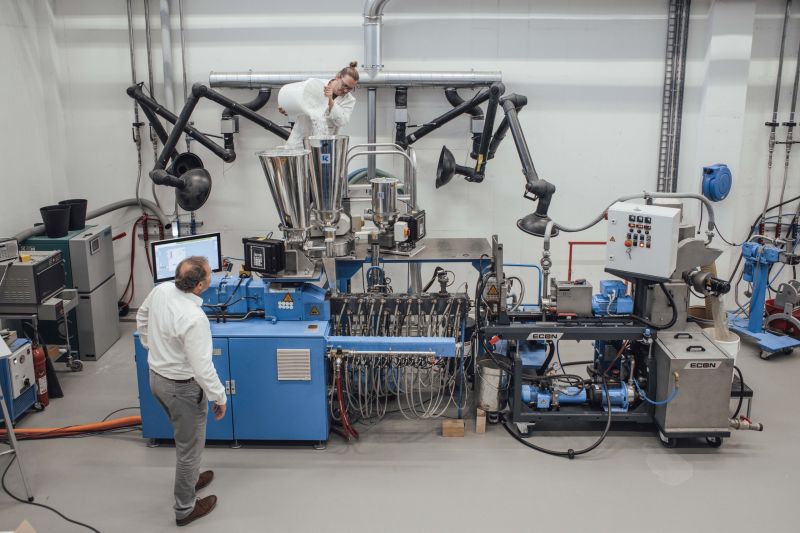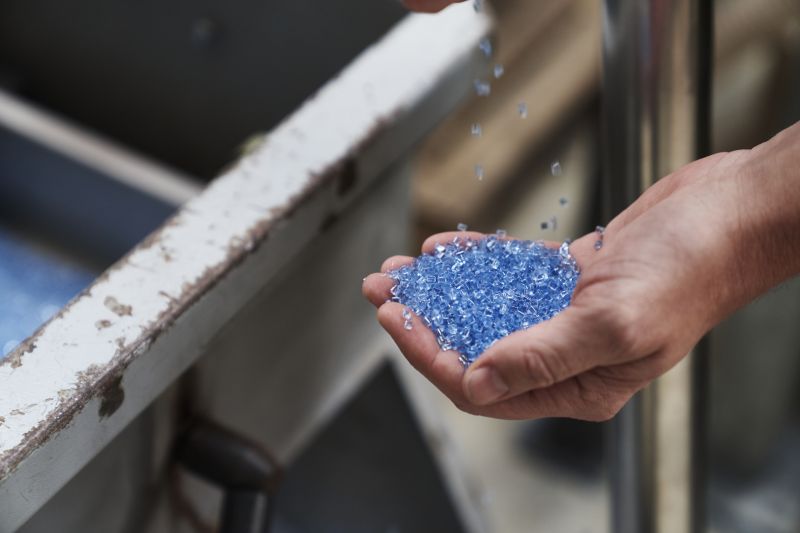 Also innovative is the way products can be traced back to their origin at all times. By using advanced blockchain technology, it is possible to see the exact location where the plastic waste was collected. "The tool provides clear insight into the origin of the material and increases transparency in the supply chain. In this way, we rule out greenwashing," says Kim Koning, Marketing Manager of Condor Group.

The future is now
With the use of ocean waste, the recently launched mono-material innovations and state-of-the-art production facilities in the heart of Europe, Condor Group makes carpets ready for the future and takes a leading role in the circular economy.
###
Condor Group creates, produces and sells (floor)solutions in various sectors; from broadloom carpet for homes to carpet tiles for offices and from car mats for premium car brands to artificial grass for sports clubs. Condor Group has around 1,000 employees, exports to more than 100 countries worldwide and has a turnover of over EUR 500 million. Founded in 1992, the family-run company is the EU's largest carpet producer.
#tide ocean material® is an award-winning material that brings ocean-bound plastic waste back to life as a valuable resource. #tide ocean material® has been developed in close partnership with the Swiss University and has been certified according to industry standards. Tide Ocean SA is a Swiss company with offices in Basel, Lengnau, Ranong and Hong Kong. More info: Tide.earth
More information? Contact Kim Koning, marketing manager Condor Group at +316 45 03 46 74 or kim.koning@condor-group.eu.

Relevant items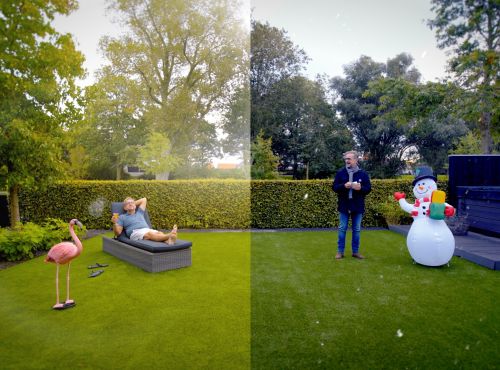 Condor Group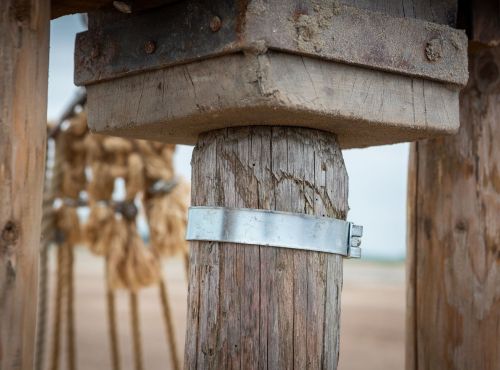 VEBE