#tide Condor Group and Ocean-bound plastic waste
Condor Group had launched a partnership with Swiss-based company Tide Ocean SA to support solutions against plastic pollution and poverty. Products labelled #tide ocean material are made with ocean-bound plastic waste collected by fishermen in Southeast Asia and Mexico. The project contributes to fair wages for fishermen, clean coastlines and reduced CO2.
High SOCIAL impact
Thomas Schori, founder of #tide: "Our solution does not only contribute to reduce CO2 and cleaner oceans, but we also work closely with NGO's and local communities to close the circle of plastic waste pollution. We organize beach clean-ups and pay fair wages to wastepickers and fishermen collecting plastics. We improve the quality of life of the local communities by:

Creating jobs in rural areas and developing countries
Paying fair wages
Creating waste management systems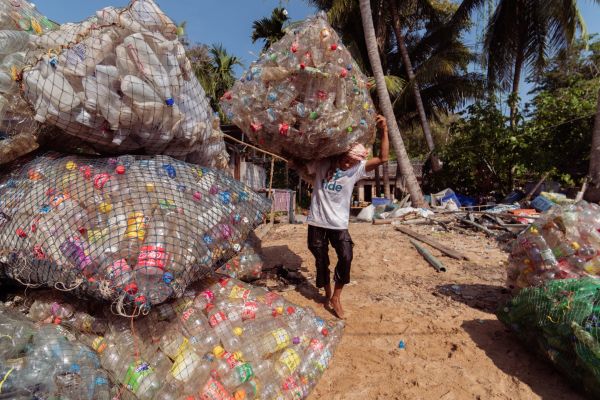 Low ENVIRONMENTAL impact
Together with the Swiss University of Applied Sciences, #tide has developed an award-winning method to transform plastic waste into a safe raw material that can be used to create high-quality, durable products.That's why, by using #tide ocean material® instead of virgin plastic, you:

Protect the ocean and support the innovative circular economy model
Help to save up to 52% of energy
Can reduce your carbon footprint by 80%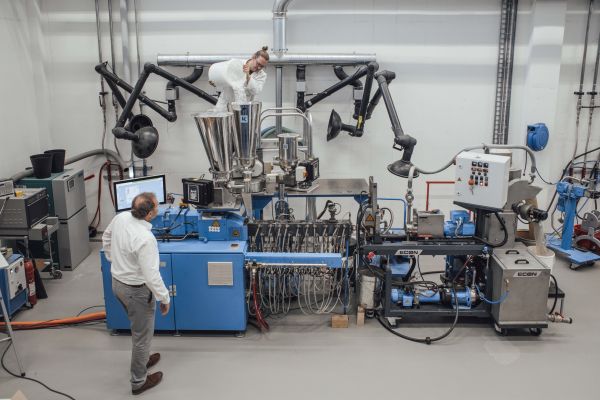 Conserving the planet The CO2 reduction is not the only benefit, the ecological & social impact is also a very important part of this cooperation.
What is Ocean-bound PLASTIC
The plastic waste that #tide collects in Thailand, Indonesia and the Philippines is 100% ocean-bound plastic. But what does this term mean?
Ocean-bound plastic can be defined as waste that is very likely to end up in the ocean. A common definition is: "abandoned plastic waste" located within 50km from shores where waste management systems are inexistent or inefficient. The acclaimed OBP certifications program which is auditing and certifying #tide's activities in Thailand, has defined the concept as mismanaged plastic waste:
Located withing a 50km distance of the coastline,
200m from rivers and in rivers,
And 200m from shores.
Let's go The future is now
With the use of ocean waste, the recently launched mono-material innovations and state-of-the-art production facilities in the heart of Europe, Condor Group makes carpets ready for the future and takes a leading role in the circular economy. Products featuring #tide will be launched in various industries before the end of this year; from broadloom carpet to the automotive industry.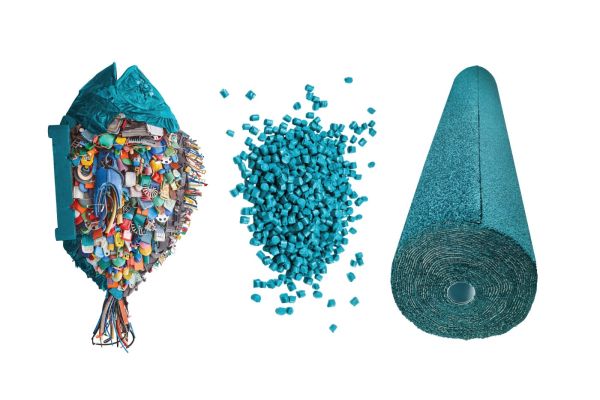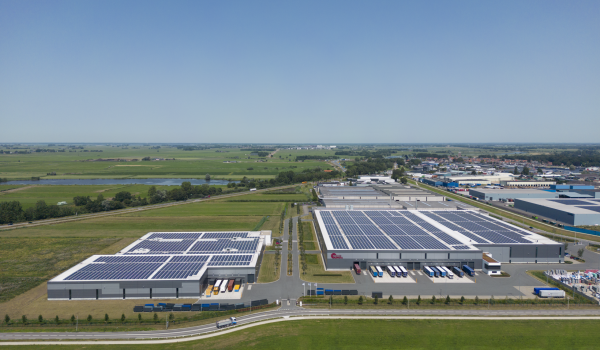 Focus on sustainability
We may be able to cover the earth's surface all around with our textile (floor) solutions, but that scale also brings responsibilities.
Discover our mission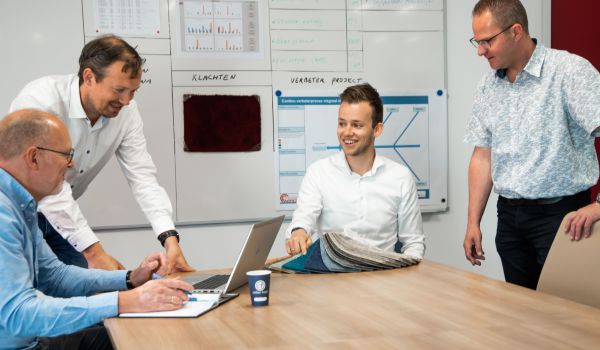 We are Condor
Condor Group is a close-knit family business that has been making a name for itself since 1992 with great value for money, good stewardship and a clear vision.
We are Condor