PRODUCTS CARPET TILES
VEBE supplies both tufted and needle felt tiles for commercial and residential use. The tiles, available in a wide variety of patterns and colours, offer unlimited design options. Each quality has its own advantages, such as class of use, acoustics, safety and hygiene. The great usage properties of the modular tile construction provide functional flooring solutions for many different purposes.
Versatile in design and use
Mix and match, endless possibilities
Easy to install and maintain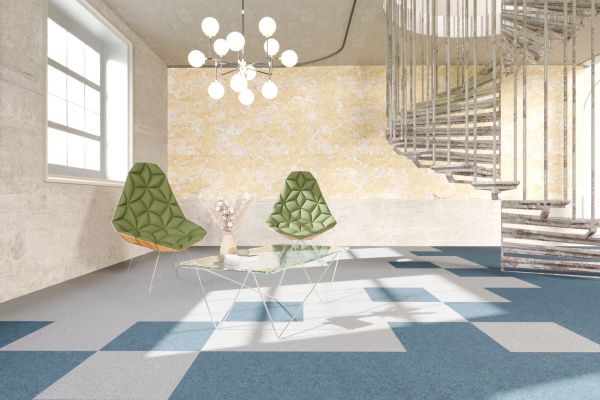 PVC- and Bitumenfree tile Beyond ECO
After years of intensive research and development, the Beyond ECO tile concept was born. The result is a flexible tile that is completely free of bitumen and PVC, an innovation that we proudly present under the motto "covering it eco-friendly".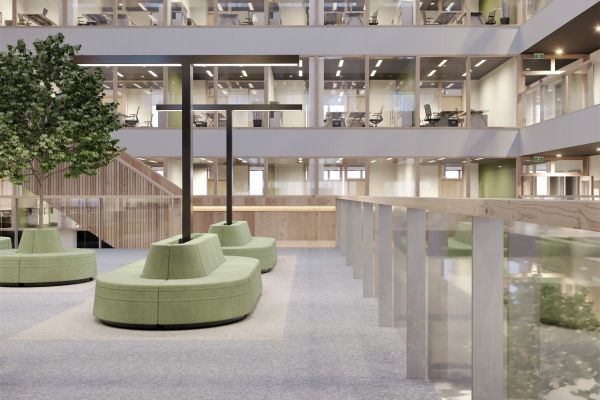 MOBILE FLOOR PROTECTION PROTEX
The ultimate protection for all permanent floors. Protex mobile needle felt tiles protect floors against scratches, stains, dirt and water. Thanks to its good acoustic, thermal and antistatic properties, Protex creates a comfortable and representative space.
Quick and easy to install
Easy to clean and tidy up
Safe; flame retardant and anti-static
Sound-absorbing
Bitumen and PVC free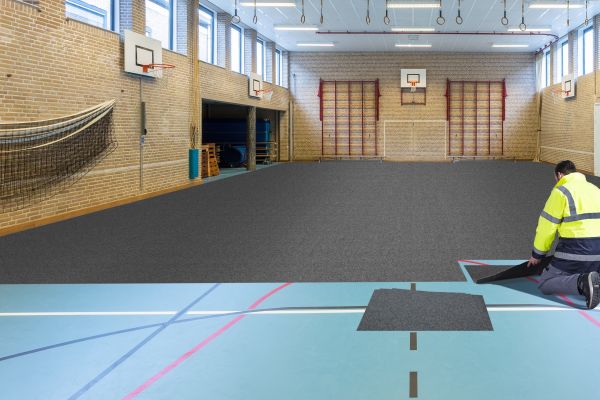 Contact FIND OUT MORE ABOUT OUR TILES
Do you have any questions about our products? We are at your service! Contact one of our staff members directly.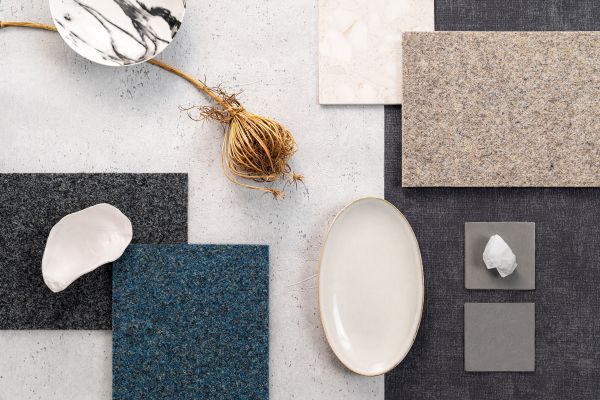 TEXTILE FLOORING SOLUTIONS FROM VEBE OUR PRODUCTS
VEBE is a specialist in the field of needle felt carpet, dirt-trapping mats, runners, artificial turf, mats and carpet tiles. View our other textile flooring solutions here.