Efficient production Optimal machine park
Market sustainable products starts with producing them efficiently and optimally. We have many state-of-the-art machine parks with the latest technologies. With additional installations on these machines, such as a water purification plant and scrubber, we can produce many metres of products without waste. For us, efficiency also means automation. For instance, our member Condor Grass has robots which can position bobbins of yarn themselves at the press of a few buttons!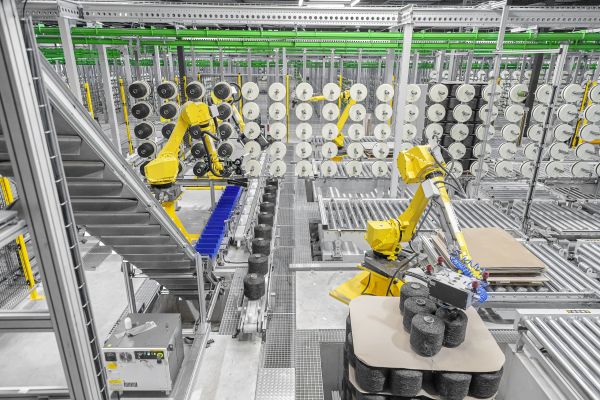 Extrusion Advanced technology
Our members Timzo and Edel Yarns are the specialists when it comes to yarn production. Both companies have advanced machinery that is coordinated in efficient ways. For instance, there are compressors that monitor the air pressure inside the extrusion halls, the inside temperature is continuously monitored and kept at an optimum level and most of the handling is done fully automatically.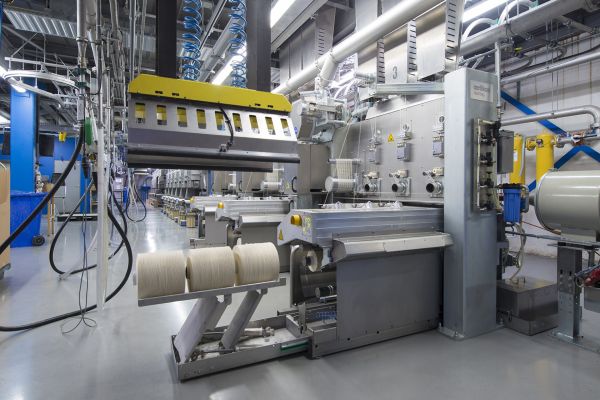 Sustainable buildings BREEAM Outstanding
Our members Condor Carpets and Condor Grass have received the highest attainable sustainability label for their production sites; BREEAM Outstanding. This sustainability label shows that these sites have been built in a sustainable and responsible manner. In addition, these premises continue to promote biodiversity as various types of herbs have been sprinkled around them, there is space for birds in the birdhouses created and swallows can nest in the swallow wall next to the Condor Grass premises.
But we do more Other SUSTAINABLE facets