Sustainable materials Increasing the proportion of recycled content
Raw materials must continue to circulate to achieve a circular economy. That is what we believe. By using recycled and recyclable materials, they can be reused again for either a new carpet or other products. For instance, recycled plastic bottles can be converted into pellets or fibres, both of which are the 'key element' for carpet production. With various partnerships, we can increase this proportion of recycled pellets or fibres and market eco-design and low-carbon products.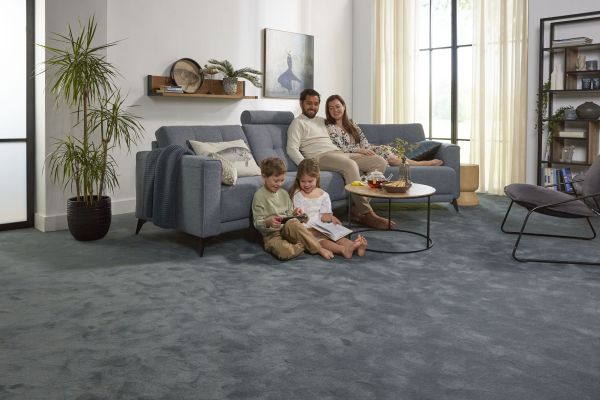 Recycled materials In all layers of the product
Besides regular, virgin granules used for yarn extrusion, recycled granules are also used. This is often in combination with the virgin granules. This reduces our CO2 emissions per product. The same applies to fibres for needle-felt carpets. More than 60% of our polyester fibres are recycled. This is widely used for production.
The packaging material also contains 30% recycled content, which some members buy from their suppliers. The used rPET granulate and polyester fibres are of course the 'key element' of the carpets, but our felt backs also contain recycled plastic from PET bottles.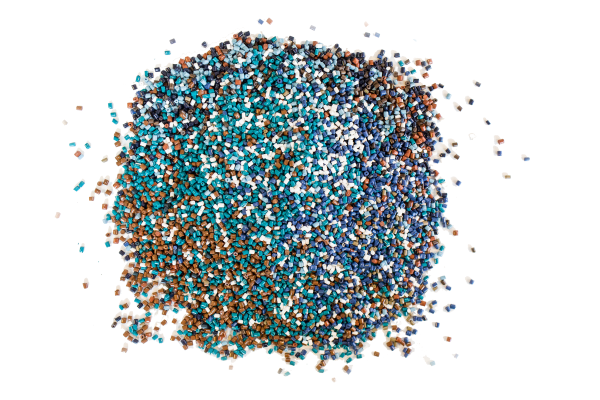 Econyl Recycled nylon
We have an extensive partnership with Econyl, which produces recycled nylon from fishing nets and plastic bottles from the sea, for over a decade. We use these recycled yarns to contribute to clean oceans, less waste and an awareness of responsible plastic use for every person. By showing what can be made with plastic, awareness among people is rising. You can find this sustainable material in many of our products.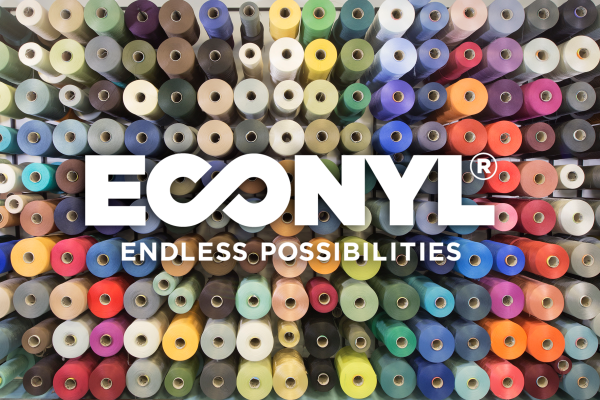 tide Ocean-bound plastic waste
Condor Group is launching a partnership with Swiss-based company Tide Ocean SA to support solutions against plastic pollution and poverty. Products labelled #tide ocean material are made with ocean-bound plastic waste collected by fishermen in Southeast Asia and Mexico. The project contributes to fair wages for fishermen, clean coastlines and reduced CO2.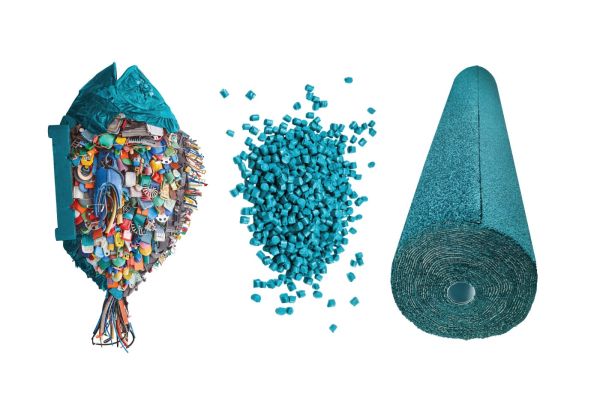 100% Our felt backs are made entirely of
recycled plastic from PET bottles.
Research & Development Continuous development
At our Research & Development department in the laboratory at member VEBE, all our recycled materials undergo the necessary quality tests and new product developments take place. Our numerous certificates show that all our products meet strict quality requirements.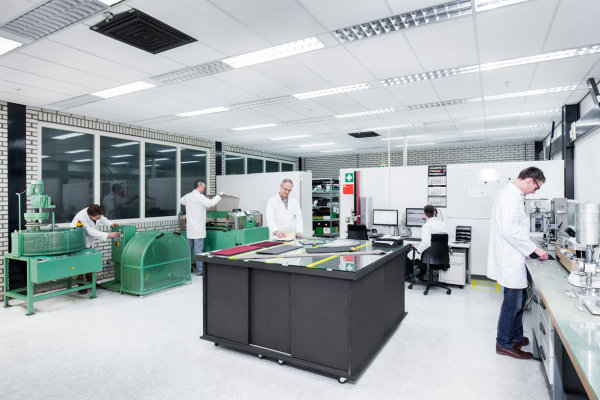 But we do more Other sustainable facets